How to start new Trading Session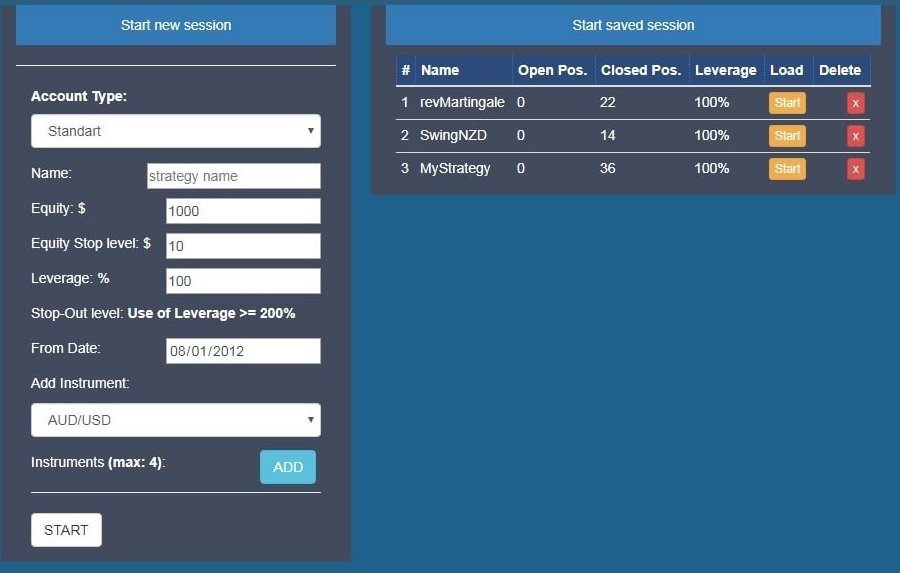 Start simulated forex session
Short video showing how to start new fx-simulation, create customized backtesting session with just a click.

Choose an Account-type, hedging or standart trading acc-types are available.
Give desciptive name to your strategy , so you can easily get back to it later for more backtesting or analytics
Enter your initial balance in the Equity field, curently only usd balances are available.
Stop-level is the next input field, it's the equity amount in usd, where all trading positions will be closed
Stop out level refers to the point at which all active positions in the forex market are closed automatically by a broker due to a reduction in the traders margin to levels that can no longer sustain the open position.
From Date is the starting point of your backtesting, historical date somewhere in the past, any day after January first of 2008.
Trading instruments dropdown-menu is how you select currency pairs for your simulation.
Click START and begin backtesting.
---
Backtesting configuration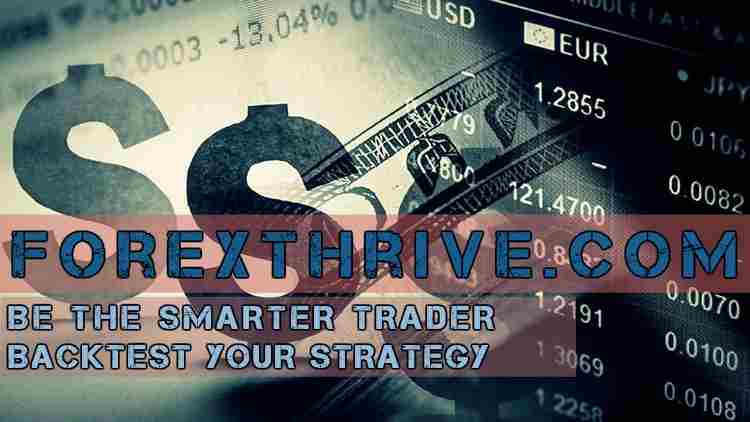 Set trading spreads
Some settings are available in Dasboard page
To change the default settings again in -> forexthrive.com/user -> click -> Dashboard .
Here we have some useful information-boxes and short-cuts My Account,your Latest Session with quick start button, Set trading spread and Set Defaults TP and SL boxes.
My account displays your forexthrive account type and it's expiration date.
Find last traded session details in Quick-Start box-field, name, leverage, current equity and initial equity of latest fx-simulation.
Set trading spread is where default spreads are set, give one or two extra pips to cover the slippage that is often experienced on real trading with real money.
Stop-Loss and Take-Profit defaults will apply clicking the buttons below TP or SL on open trading positon, those are the values that will be prefilled as an take-profit ot stop-loss target.
Good strategy is to keep profits at least 2-3 times higher than your loss levels.
---